I am very happy with the performance of my Z9. It is a fast, stable boat that performs great in rough water. I get many comments from my co-anglers who had no idea how nice these boats are. This boat is the real deal……… Matt Shura
I have been driving boats since I was old enough to drive, and the boats I have owned over the last 20 years have all been Nitros. The reason, more bang for the buck, with great performance, a smooth ride, and a fantastic platform to fish from with lots of storage. Last but not least very economical to run. When I look for my next boat it's going to be a Nitro as well……… Brad Hartman
​
Listen to what Brad Hartman has to say about Nitro Boats on The FishingFever Show on FM 94.1 KRDE
---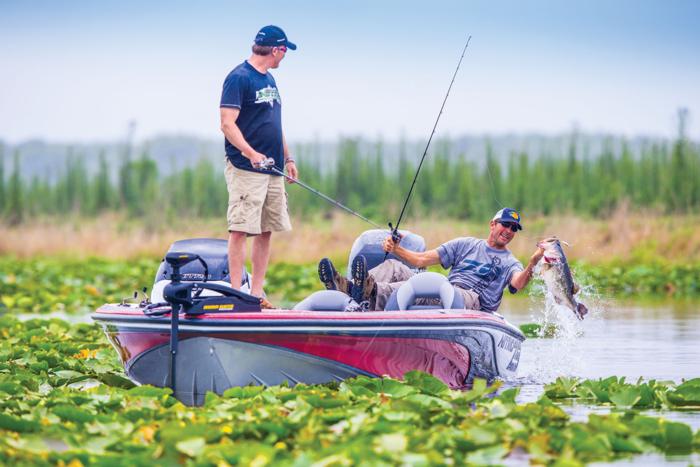 2014 Nitro Z-9
At an impressive 20′ 9″ (6.32 m) long with a 96″ (2.44 m) beam, the NITRO® Z-9 continues to stand as the pinnacle of professional-level performance bass boats.  And it does so by continuing to provide industry-leading (and tournament-dominating) performance to get you where the bass are hiding. The proven features you need to help you reel them in and keep them safe until you get back to the weigh-in.  And the confidence to know that even when the water conditions are rough, your NITRO Z-9 will be ready to quickly and safely help you fish your best.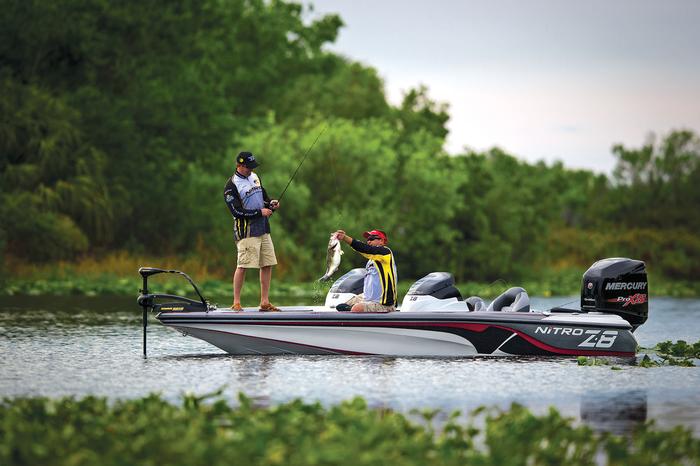 2014 Nitro Z-8
The second you pick up your new NITRO Z-8 performance bass boat is the second you've earned the right to brag to your buddies about how awesome your boat is.  And brag you will!  Because neither you or any of your fishing buddies (or even your competition) will find a more tournament-ready boat in this size, or for this value! Inside, it packs all the features anglers on every level of competition need to fish their way up the leaderboard.  And on the outside, it sports the NITRO fiberglass performance hull needed to leave your competitors in your wake as you race your way to your destination.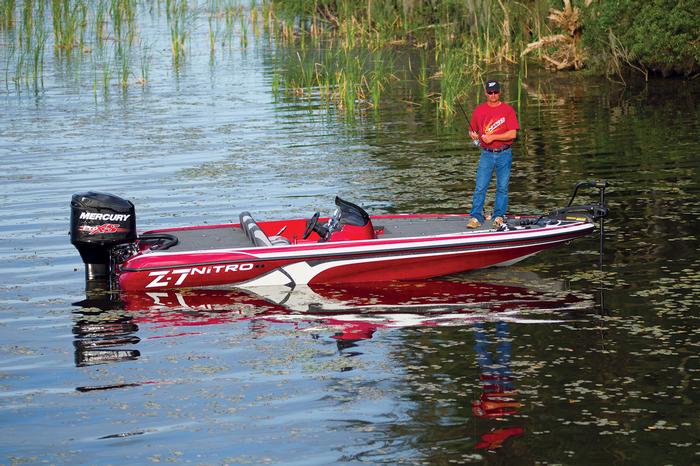 2014 Nitro Z-7
From stem to stern, the Z-7 performance bass boat from NITRO® crams more value into its 18′ 8″ (5.69 m) length than any other boat in its class!  Whether you take yours out on a weekend run with a buddy (don't forget to install the optional removable port console at home!) or use it to compete in a fast-paced tournament on a lake in your area, you'll have all the gear, electronics and accessories you need. All right at your fingertips!  And, like all NITRO fiberglass performance bass boats, it's bred to run with a well-designed performance hull loaded with features to achieve class-leading speeds, holeshots and overall handling.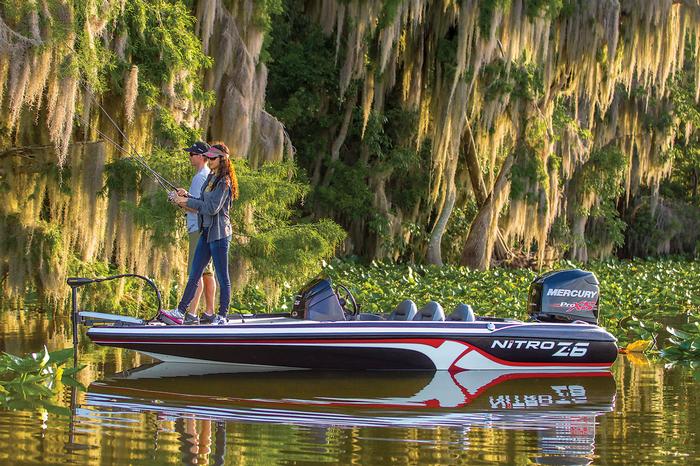 2014 Nitro Z-6 
Nimble performance meets tournament features!  The NITRO® Z-6 is much more than an "entry-level" fiberglass bass boat.  In fact, it has much more in common with its larger siblings in the Z-Series than it does with other boats in its size class, including great holeshots and incredible overall performance. And don't forget how it's built for serious local tournament bass fishing (or even just a friendly outing with a buddy) with plenty of top-tier fishing features and amenities throughout, as well as sizable casting decks fore and aft.  The Z-6 just fits all of this into a nimble, easy-to-tow performance package geared toward everyday anglers.  And all at an industry-low price!